Navigating the Boardroom & Beyond
Kristi Dannelley, President & Co-Owner of Magna IV
Kristi Dannelley is president and co-owner of Magna IV, a more than 40-year-old print and marketing business. She has been with the company for over 20 years, and as president, she oversees all aspects of the company's financials, operations and new product and account development. Under her guidance, Magna IV has become one of the largest printers in the mid-south, helping national brands such as Dave & Buster's, Gold's Gym, and Snap-On Tools centralize and streamline the procurement of their marketing needs.
In 2016, Kristi was named one of Little Rock Soiree's Women to Watch for her impact on business, philanthropy and the community. In 2017 and 2018, she was named by Arkansas Business to the Arkansas 250; a list of influential Arkansans shaping industry, government and quality of life. In 2018, Kristi was named as an inaugural member of the Reddie 5 class; a group of Henderson State University alumni impacting industry and community.
Kristi resides in Benton, Arkansas with her husband, Scott, and sons, Connor and Cole.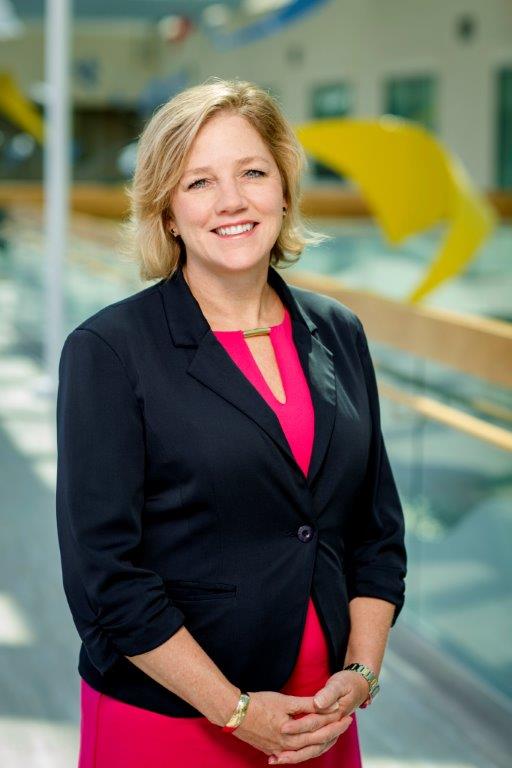 Marcy Doderer, President & CEO of Arkansas Children's Hospital
Marcy Doderer took the helm as President and Chief Executive Officer of Arkansas Children's Hospital (ACH) on July 15, 2013. Over the last six years she has led the transformation of ACH into a health system, which includes multiple clinics, a research institute and two pediatric hospitals serving over 700,000 children in Arkansas. Prior to her role at Arkansas Children's, she served as a member of senior leadership for CHRISTUS Santa Rosa Health System in various capacities since 2002. Marcy held progressive leadership roles in Texas, serving in both large and small hospital facilities.
Marcy is a Fellow in the American College of Health Care Executives (ACHE) and is active in many professional organizations. She has served on various boards and committees at the state and national level aimed at improving child health. She is currently a board member of the Children's Hospital Solutions for Patient Safety, the Children's Hospital Association, and Healthy Active Arkansas. Marcy is also active with the Little Rock Regional Chamber and Fifty for the Future.
As a professional and a mother, Marcy is passionate about improving healthcare for children in Arkansas. She obtained her BS in Finance from Trinity University, San Antonio, Texas, and her MA in Hospital and Health Administration from The University of Iowa.
Karen Minkel, Walton Family Foundation
Karen Minkel is the Home Region Program Director for the Walton Family Foundation, which is focused on enhancing quality of life in Northwest Arkansas and the Arkansas-Mississippi Delta region. In her role, she is responsible for working directly with Walton family members to execute the foundation's 2020 plan while managing a grant portfolio of more than $300 million.
Karen was previously a senior research officer in the Strategy, Learning and Evaluation Department at the foundation, where she provided analysis and evaluation of the Home Region Program's grants and strategies. Before coming to the Walton Family Foundation, she worked for the City of Fayetteville as director of strategic planning and internal consulting, administering and evaluating myriad programs, policies and processes. She has also worked in public sector consulting in London and served as a Teach For America corps member in Harlem.
She holds a Master of Public Policy from the University of California at Berkeley and a Bachelor in Communication Studies from Northwestern University.
Christina Muñoz, Munoz Pugh
Christina Muñoz is the co-owner and co-founder of Munoz Pugh, a strategic marketing and communications firm which she opened in June 2018 with her business partner, Michelle Pugh. Before starting her own company, she was the Associate Vice President of Communications, Public Relations, and Marketing for the University of Central Arkansas. Prior to joining UCA, Christina spent 11 years at KATV Channel 7. She started as a reporter in 2003 and in less than two years, she was promoted to evening anchor. Christina and Scott Inman anchored the state's most-watched newscasts for nine years and she was recognized as Arkansas' most popular news anchor.
Christina came to Little Rock from Duluth, Minnesota, where she was a reporter for KDLH, the CBS affiliate. Prior to that she worked behind the scenes at WCCO in Minneapolis.
Christina received her Bachelor of Arts degree in Mass Communications with an emphasis in Broadcast Journalism and a minor in Spanish from the University of Minnesota. She started out as a musical theater major and performed professionally in Minneapolis theatres for four years while pursuing her degree.
Christina was born and raised in Yankton, South Dakota, her dad's hometown, and her mom was born and raised in La Serena, Chile. Christina started out as a radio broadcaster at 1450 KYNT in Yankton at the age of 15.
Christina is also a published author. She and former KATV News Director, Randy Dixon, created a book in memory of Anne Pressly, a KATV anchor/reporter who was murdered in her home. The proceeds go to a scholarship in Anne's name.
Christina and her husband Dave have two daughters, Sydney Raquel (born in 2008) and Reagan Anne (born in 2011). She's a member of Conway Kiwanis and is an honorary member of the League of United Latin American Citizens. Her hobbies include singing, playing guitar and violin, dancing, and teaching Sunday School at First United Methodist Church in Conway. She is also the lead singer in a Conway-based band, Just Cause, which performs for various events in the central Arkansas area, and she teaches dance classes at Broadway Dance Academy at Conway's Red Curtain Theatre.